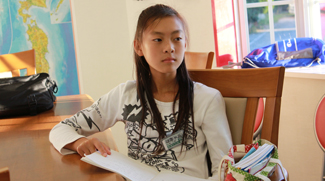 Q&A
Find answers to all your questions...
Question 1: How much is your registration fee?
Question 2: How many lessons are there per month?
Question 3: How long are your lessons?
Question 4: When and How should I pay for classes?
Question 5: If I miss a class, can I attend another lesson?
Question 6: Do I get a discount on the monthly price if I miss a class?
Question 7: Are you open on national holidays?
Question 8: Are you open on weekends?
Question 9: What kind of English do you teach?
Question 10: Can you teach at other locations?
Question 11: What happens if I need to be absent for a month or more?
Answer 1: Queen's English don't charge a registration fee. It is free to join our school and we welcome your patronage.
Answer 2: We always endeavour to ensure our students receive 4 lessons per calendar month. In some cases this may prove difficult due to national holidays or student absences.
Answer 3: Generally, most of our lessons are 60 minutes. For more details please refer to the classes page.
Answer 4: Students fees are paid monthly and in advance. We use the 'gessha' system and the teacher will sign the 'gessha' to denote payment. We can provide a receipt on request.
Answer 5: Where possible we try to accommodate student absences. If there is a lesson at another time or on another day that the student can fit into confortably we are more than happy to allow the student to make up lessons within the same calendar month.
Answer 6: No, all our classes, with the exception of private bi-monthly ticket system and Italian classes, are paid for monthly. It is the student's responsibility to attend class at the designated time.
Answer 7: No, we are generally closed on public holidays, except when it is necessary for the teacher to make up missed classes due to sickness or other holidays.
Answer 8: We are open 9am to 9pm, Monday to Saturday. The school is closed on Sundays except in exceptional circumstances.
Answer 9: We currently have British and American English teachers.
Answer 10 Yes, we are available to teach at different locations, including private residences and businesses, these classes may incur a premium based on the distance from the school and other factors.
Answer 11: Nothing. Queen's English has no registration fee so you will not incur any additional costs if you take a leave of absence and return at a later date. However, lessons are paid for 1 month in advance and no money will be refunded if you start your absence after paying. We would appreciate prior verbal or written notification of any absences a student intends to take.